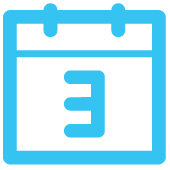 3
Days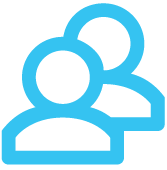 50+
Participants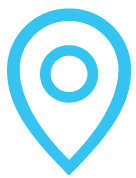 Latvia,
Riga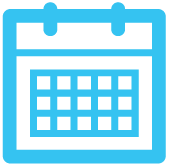 22 -
24 November

What is Creating a Dynasty™?
WHERE LEADERS ARE BIRTHED
Our 3-day advanced training seminar, Creating A Dynasty™ was designed to magnify and intensify the strategic training you experience at First Steps To Success™… and take it to an entirely new level. Creating A Dynasty™ is an "experience" not just a training. An experience that will change and transform the core of who you are and how you deal with people and situations. This rare event is designed for those who are willing to answer the call to lead themselves, and those around them. But it's definitely not for everyone!
You will be taught, coached by internationally sought-after speaker, best-selling author, success coach, financial and relationship marketing expert and founder of Destiny Global, Dani Johnson. She will teach you everything you need to know to fully step out into your own greatness as a leader in every area of your life.
In these three jam-packed days 72 INTENSE HOURS you will discover how to see things that can deter you from getting what you want and learn how to prevent them from happening and not to react to these things when they do happen. You will maximize your income-producing ability, gain wealth mastery skills, effectively manage your time, govern your business and your family life, Do you want to be a person of great influence who brings about positive change in your life and in other people's lives? Who doesn't want to inspire others to step out and reach their full potential? You have what it takes to truly lead and create massive results in your life and in those around us. This is your opportunity to acquire income-producing skill sets (in any economy and any profession), expand your vision, gain more passion, get more drive and an even stronger desire to succeed. Those who master these skills are the ones who make things look easy and find ways to succeed in just about any circumstance. Can you imagine being one of those people?
Design your life and become a magnetic influential, Powerful Leader in YOUR business, Community and family!
Leadership is something hardly seen in this day and age. Every day we're faced with the harsh reality that this world is lacking people truly committed to creating effective, lasting change. Times are changing, trends are moving and shifting. You can't run your life, career, business or family life the way you did 5 years ago, or even 6 months ago. You will not survive this global economic turbulence if you don't evolve from an employee to an employee-preneur to an entrepreneur.
You are not just competing in your towns, cities or states… you are competing in a global spectrum. Now is the time to take an inventory of yourself, your heart, the skills and value you bring to the marketplace and to your relationships. Now is the time to get high leverage – high paying skill sets, the right information and training to survive and thrive in the days and years ahead. This world needs true leaders who want to be a part of something bigger than themselves, leaving a lasting legacy behind. There is a solution and an opportunity for you to receive the kind of leadership training our top producing clients use for their own personal success.
Note: You must have attended a First Steps To Success event to be eligible for Creating A Dynasty!
Your Life Will Never Be The Same!
Are you ready to advance your personal development, sales and marketing skill sets, communication, leadership, and wealth building skills and receive coaching that will forever increase YOUR value in your workplace, career, business, and personal life… this event is a cornerstone life changing experience where you are no longer living a life of default but instead you are living a life that YOU have designed! This is where you start internalizing skill sets and turning them into subconscious habits so the you are applying skills on auto-pilot!
At First Steps to Success™ you had an introduction into people skills that enabled you to thrive and advance in any relationship whether it is personal or career related. You were shown the 4 Gems (personalities) as only Dani can do so that you are now better equipped to communicate with all types of people. You were given techniques to getting out of debt without increasing your income! So many things came out of this event.
At Creating A Dynasty™ you will study in depth each personality and actually practice the skill of communicating with each of them. You will also participate in fun and highly effective exercises that dramatically improve your listening skills so that you never have a challenge understanding others and helping them get what they want. This just barely scratches the surface of what you will receive from this powerful 3 day event! You will leave this fun filled advanced leadership training seminar with the ability to know how to react in times of crisis where you stand out from the crowd, fully equipped to handle whatever is thrown at you, no matter what situation you are in with your finances, personal and professional life.
Like thousands of others who have experienced measurable success since attending Creating A Dynasty™, you will be so happy you took this important step in creating a better life for you, your team and your family. Creating A Dynasty™ truly is a life changing, business altering event that you will never forget. Truly, you'll want to share this with everyone you know.

Probably I would not have believed if someone told me it was possible to get another university degree within 72 hours that is practical and useful in every industry but after Creating a Dynasty I know that it's possible. Moreover it is much cheaper than a "standard" education system. Usually I laugh about advertisements that promise to teach a language in three days but at Creating a Dynasty I learned the languages of 4 different personality types so miracles actually do happen! First Steps to Success is only a "warm up". But Creating a Dynasty is the real workout. I don't think people are going to a workout with an idea to get amazing results only from a warm up that's why it would not be smart to do a warm up and never attend the actual workout.

Seminar Creating a Dynasty was a "bomb"! Amazing way to practice the knowledge – working on yourself and with other people. That was an outstanding platform for growth and improvement of your communication skills with other people and yourself as well while realizing your strengths and how to use them in practice when leading a team, developing a business and creating healthy and strong relationships in family.

The teaching at the seminar First Steps to Success helped me to get rid of debt and poverty mind-set but Creating a Dynasty was on a totally different level. This knowledge opened my eyes to a beginning of a new life and opportunities that are all around me.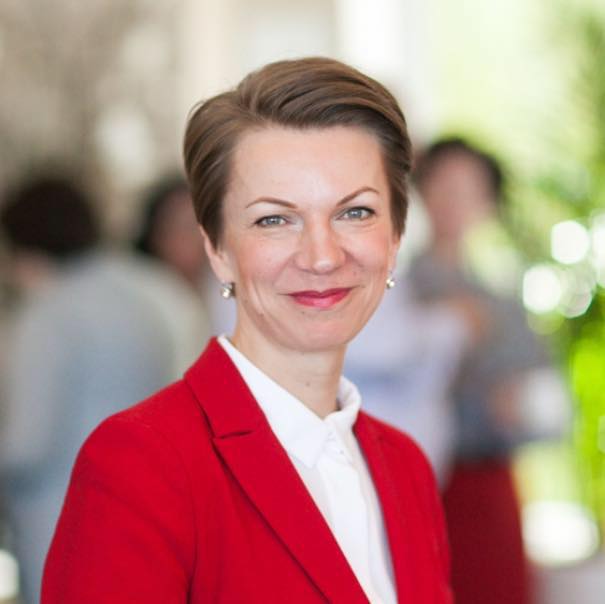 If we compare both seminars by Dani Johnson First Steps to Success and Creating a Dynasty, we can say that the first one is like a graduation from a "life, business, relationship, finance elementary school" in three days but Creating a Dynasty gives the best university level education in these areas within three days.
At Creating a Dynasty we learned how to create a vision and establish goals for our marriage, children, business, and relationships for our whole lives together with my husband. In 2016 we went to the USA just to attend Creating a Dynasty and it is unbelievable that it will be in Latvia now!!! See you there!

First of all Creating a Dynasty was very practical and we could try out everything we learned right away. For example, seeing the world through the eyes of different personality types. In general we learned a lot of new strategies and techniques that are very helpful now in my everyday life! Thanks to Creating a Dynasty I learned how our minds work. I saw the results I had at that moment and was not satisfied. That created a desire in me to go much deeper into this topic and work on myself every day. Now I can say that I learn more and more about myself every day and do the things that are in my heart giving me joy and satisfaction.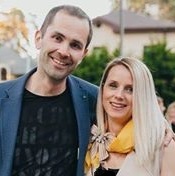 Seminar Creating a Dynasty is like a doctor's degree in education! Not everyone has the susceptibility and endurance to overcome all obstacles to get there. We have attended many different seminars but none compares to this one – many practical exercises, life changing advice that changes way of thinking and improves skills that are applicable to every area of your life!

My experience of Creating a Dynasty has been mind blowing, I thought that attending First Steps To Success was an experience however Creating a Dynasty really does take it to the next level. I love the fact that as well as getting the tools from Dani Johnson to take your relationships, business and finances to the next level you also got the chance to practice them in a safe environment. You actually get to practice what you are learning then and there which is invaluable! I also had the opportunity to really learn about myself on a deeper level and understand what it truly means to be a real leader, not only in the workplace but within my family and truly honour those around me. I was able to learn TRUE WEALTH MASTERY skills... not only learn how to make money for the here and now but also how to leave generational wealth for my family. Truly I walked in one person at the beginning of the weekend and left a different person. I left feeling like a person full of purpose and potential and knowing exactly what I needed to do in order to reach every single one of my goals! I highly recommend you get to the next event.
Days till early bird offer ends
30.09.2019
WHEN
November 22-24, 2019
Seminar schedule
Friday: 9AM - 5:30PM; 7PM - 10:30PM
Saturday: 9:30AM - 5:30PM; 7PM - 10:30PM
Sunday: 9:30AM - 6PM
Accommodation
GRAND POET HOTEL BY SEMARAH
Raiņa bulvaris 5/6, Riga, Latvia, LV-1050
T: +371 60008600
E: grandpoet@semarahhotels.com
https://grandpoet.semarahhotels.com/lv
For room reservation contact reservations@semarahhotels.com or call +371 66119339 . In order to get a discount for your room, please contact the reception and use the discount code: ''DYNASTY LATVIA''
Hotel room prices with discount:
EUR 92,00 single standard room;
EUR 107,00 double standard room